The Youth Ministry at Lexington United Methodist Church seeks to serve all students in grades 6th through 12th grade. We currently meet on Sunday Nights from 5 to 6:30 pm in Wesley Hall (the gym). But check out below for our summer calendar schedule, as most meetings won't be at the church! During this time we will play games together, have a devotion together, and just fellowship together as a body of Christ. All are welcome to come join us for these weekly gatherings.
For more information, contact our Youth Pastor, Todd Handell, at todd@lexumcsc.com
Check out our Monthly Newsletter at the link below for all the latest upcoming events!
THE SUMMER CALENDAR IS HERE!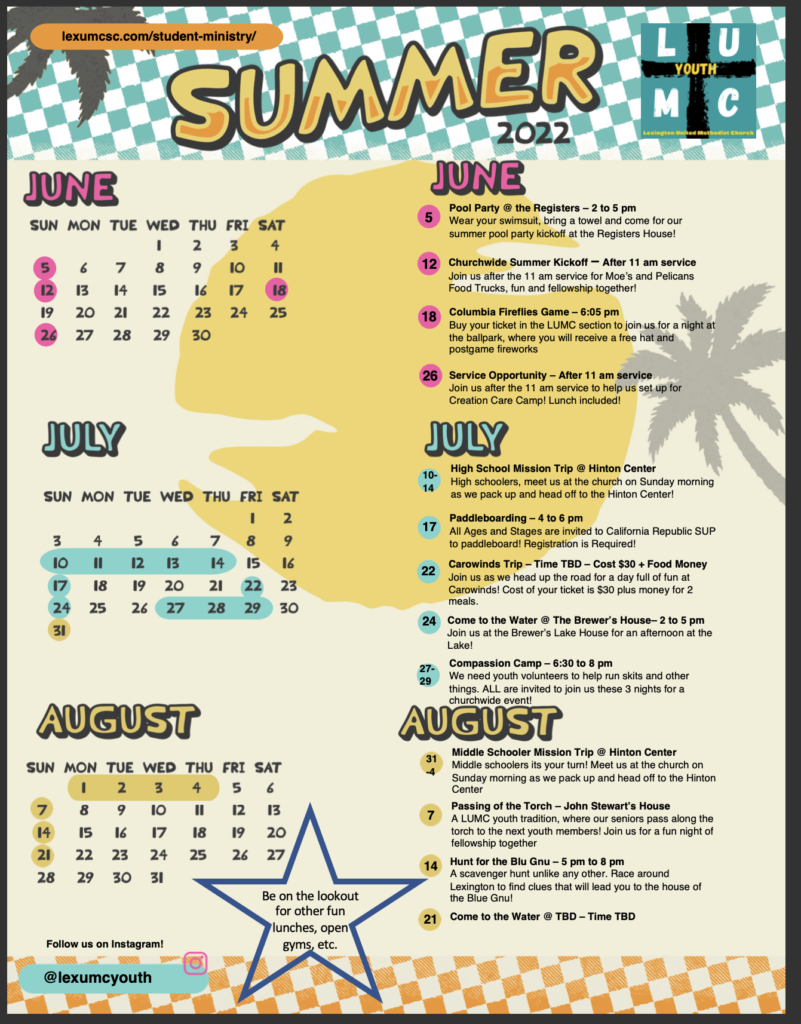 Check us Out on Social Media