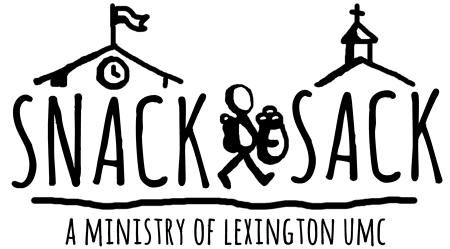 We are located in Lexington, SC. LUMC started this ministry in 2004. We started with less than 10 students in one school. We served snacks of crackers, breakfast bars, instant grits, package fruit and fruit juice.
PLEASE NOTE 100% OF OUR DONATIONS ARE USED TO SUPPORT THIS MINISTRY. THERE IS NO ADMINISTRATIVE COST WITH OUR PROGRAM.
Volunteers from LUMC and the community shop for food items, unload trucks and pallets, prepare items for packing, pack items into grocery bags, and deliver bags to schools.
Comments or questions, please contact Rick Cunningham at: rj_cunningham@yahoo.com
Or write to Lexington United Methodist Church, 309 East Main Street, Lexington, SC 29072